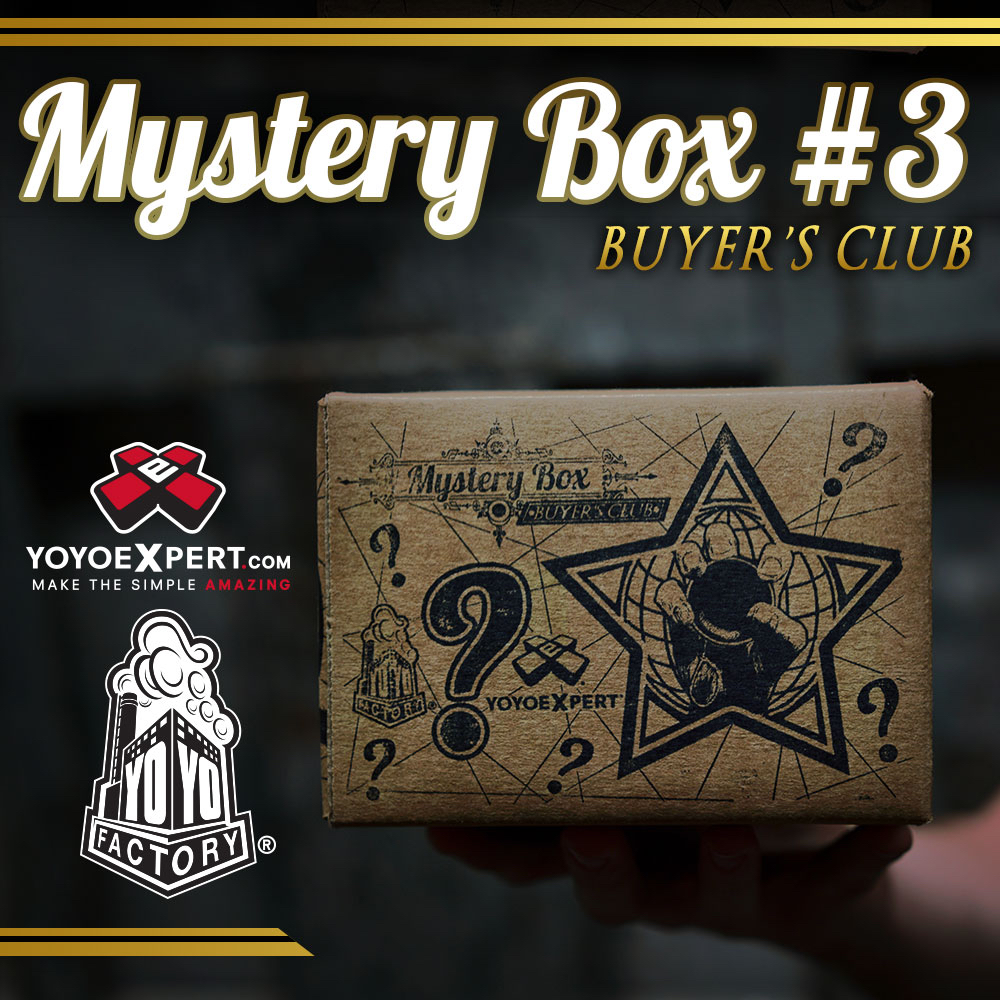 The wait is finally over and the next Buyers Club Mystery Box is upon us available starting TONIGHT at 8PM EST!
For this THIRD release of Mystery Boxes we have a box worthy of a true champion! Each box contains a completely NEW release from YoYoFactory and is guaranteed to contain at least 1 metal yo-yo!
* NOTE: there is a maximum of one box per customer. These are extremely limited… Once they are gone they are gone and we will not be able to restock.
Below you can find a link to countdown to release which happens at exactly 8 PM EST (5PM PST). There is a maximum of one box per customer.
This is an advance order. Mystery Box orders will ship starting Tuesday December 12th!