CLYW has done it again!
Only this time with something a little more special to me than the usual killer throw. This one is known as. . .
THE MANATEE
The idea of the Manatee was enough for me to be gaga over it before I even saw it. You see, I have a personal connection with the manatee. I (mostly) jokingly)) refer to it as my spirit animal. I have collected manatee trinkets of many shapes and sized for many years. Plush ones, wooden, crystal, porcelain, turquoise, brass, glass ones. Ive got manatee framed art work and photos on my walls, and manatee love in my heart.
here is just a few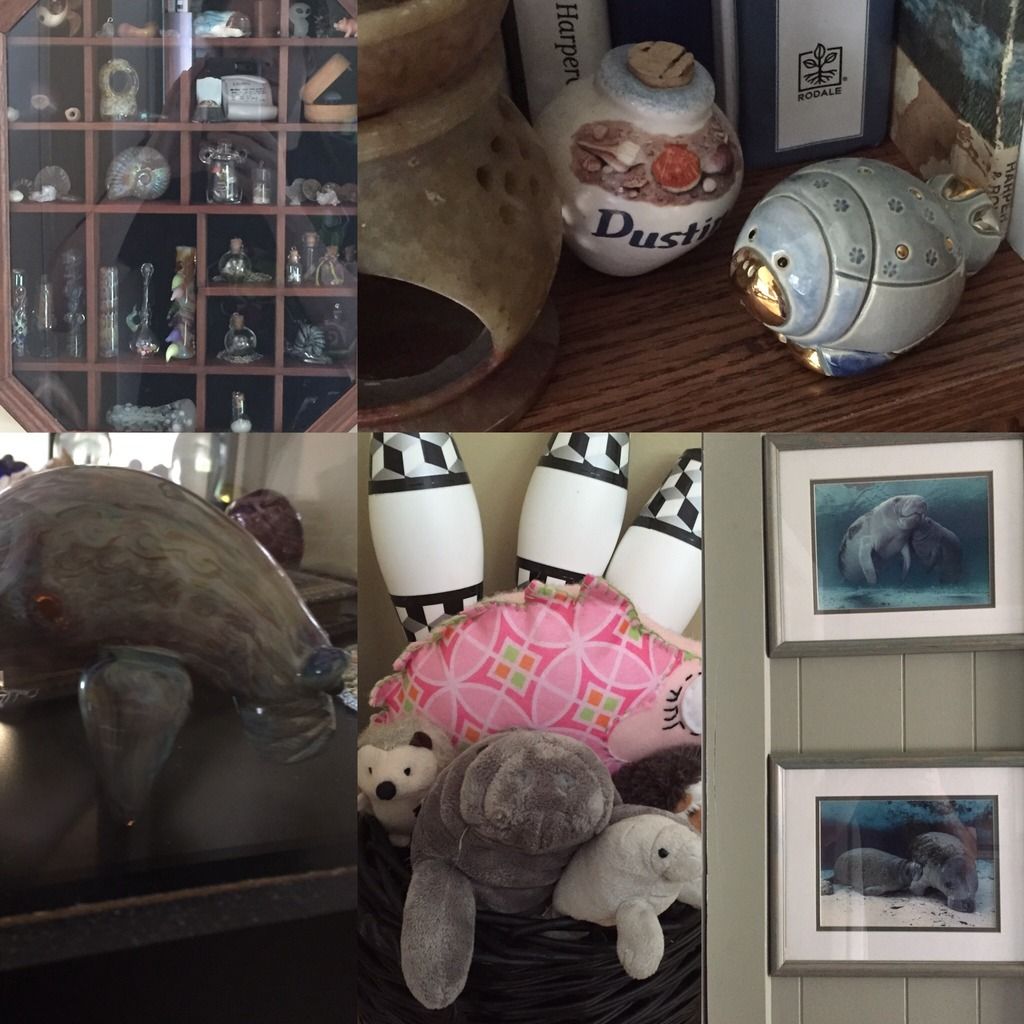 I also very much love CLYW and yoyos in general. So when I heard that CL was making one called the Manatee, I was already sold, no question. I didnt care at all, I had to have one. Then I saw who it was made for and got even more excited.
Riccardo Fraolini is one of the envelope pushing limit crushing player thats got slack for DAYS. I always enjoyed his style of play over most others. The excitement builds heavy with every bit of new info gleaned about it.
I read its specs, and am surprised.
Did I read that right? 48.2mm WIDE? I think about my Scout which I always kinda considered a wider throw clock in at a mere 44.42 mm. It sounds really wide, I have nothing that wide to compare it to, so my mind wanders…
Then the pics slowly start showing up, teasers at first, then clear cup and body shots. It looks very different than the other 10 CL's I've owned now, but that's a good thing! The Icon was love at first sight. Oh man, That 'lil manatee engraving put me over the top!! Wasn't thrilled about the text names on the other side though. . .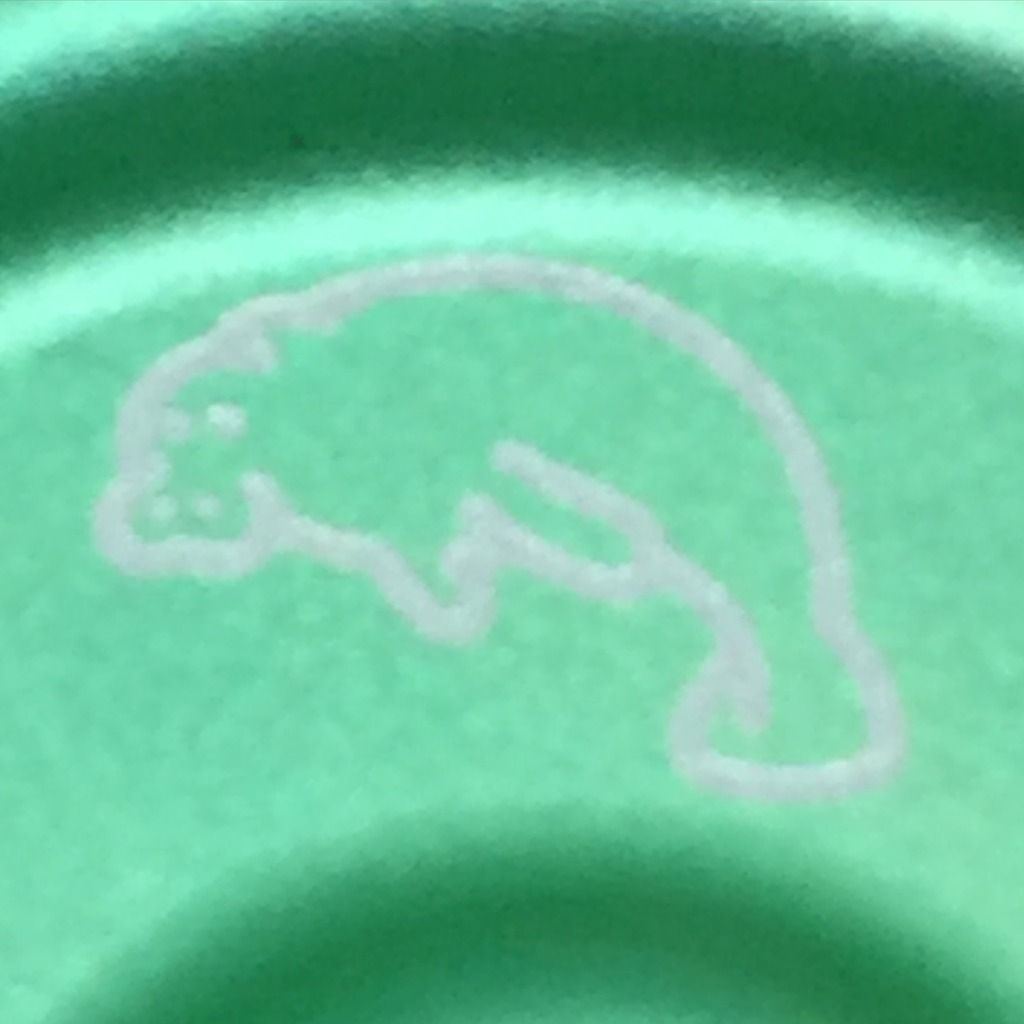 The solid colors are beautiful, soft yet vibrant colors. I was torn between the Ocean Blue and the Green one but could not get both.

*picture shown from https://shop.yoyoexpert.com/products/manatee-yo-yo-by-clyw *
CL gave plenty of heads up time before the drop So I was able to have money put aside for it when ever it did, and good thing! It dropped on a Thursday evening, right BEFORE my payday, but I was ready.
price was much less than other CL models, due to it being made in China. At first it seems a turn off, but that sentiment faded rapidly. If I didn't know, Id never know and thats all I ll say about that.
I chose the Green and had it purchased 30 seconds after the official drop. A few days later. . .
It Arrives and it is GLORIOUS!

It doesnt feel very wide at all! Extremely comfortable in my hand. Nestles in my bones like it was made for me. I throw this yoyo for the next several days straight. Its got power (The Powah!!), speed, stability. All the things you'd want in a throw. Its a grind machine! The blasting/coating on this one is something else. I dont know if it is the wider body, or special finish or both, but you can set this thing on your finger for a LONG time and the spin stays strong for longer than any other yoyo ive ever spent time with.

The way your middle finger falls into the gap gives a sense of extra control and power in the throw. The new "Neon" snow tires are nearing perfection. Breaks in quick and stays sweet. One of my longest sleeping mono-metals. Its width does NOT make it unstable at lower RPM's either. Something I had heard about with wide yoyos but was not the case with the Manatee.
The bearing that came with it looked damaged at first glance, almost looked like chrome that was wrinkled all along the string centering area. After closer inspection, it was just oil and it wiped right off leaving a flawless finish, like to be expected.
The bearing seats are tight. A tool will be needed for bearing removal.
Its built to accommodate horizontal play and off axis shenanigans, but again, im not proficient enough to even start talking about how it does there. I cant even banana turnover yet.
It has something hidden within that took me by surprise. Something Id never really thought of befor when critiquing a yoyo.
Acceleration.
The Manatee has a serious lead foot and hits that gas pedal HARD if you want it to. Its a 0-60 in 1 second type thing. It seems big, slow, lumbering, and groovy, but then BAM! your haulin balls flying through your fastest combos and you find it strangely serene during the blazing speeds. It really incredible.
(note upgraded Pixel bearing is installed at this time)


You need to throw one of you have not had the chance to, it is simply a remarkable and outstanding performer. I didn't think it would happen, but it quickly became my #1 throw and remains my first choice when looking at my options. and Thanks to YoyoLazer, we traded to make a Blue/Green duo tone AND he was awesome enough to grant me his logo side, allowing my fantasy of removing the words and adding another manatee icon/logo/engraving. This left me with something that makes me smile, giggle, and bring hours of satisfaction to me every day without fail, my super special Blue/Green double Manatee masterpiece. I put a Pixel bearing in it and im hooked like a junkie. Pretty much my favorite thing ever. Also if you made it this far, THANKS FOR READING! It means alot to have you here with me on my journey. Life is better with friends.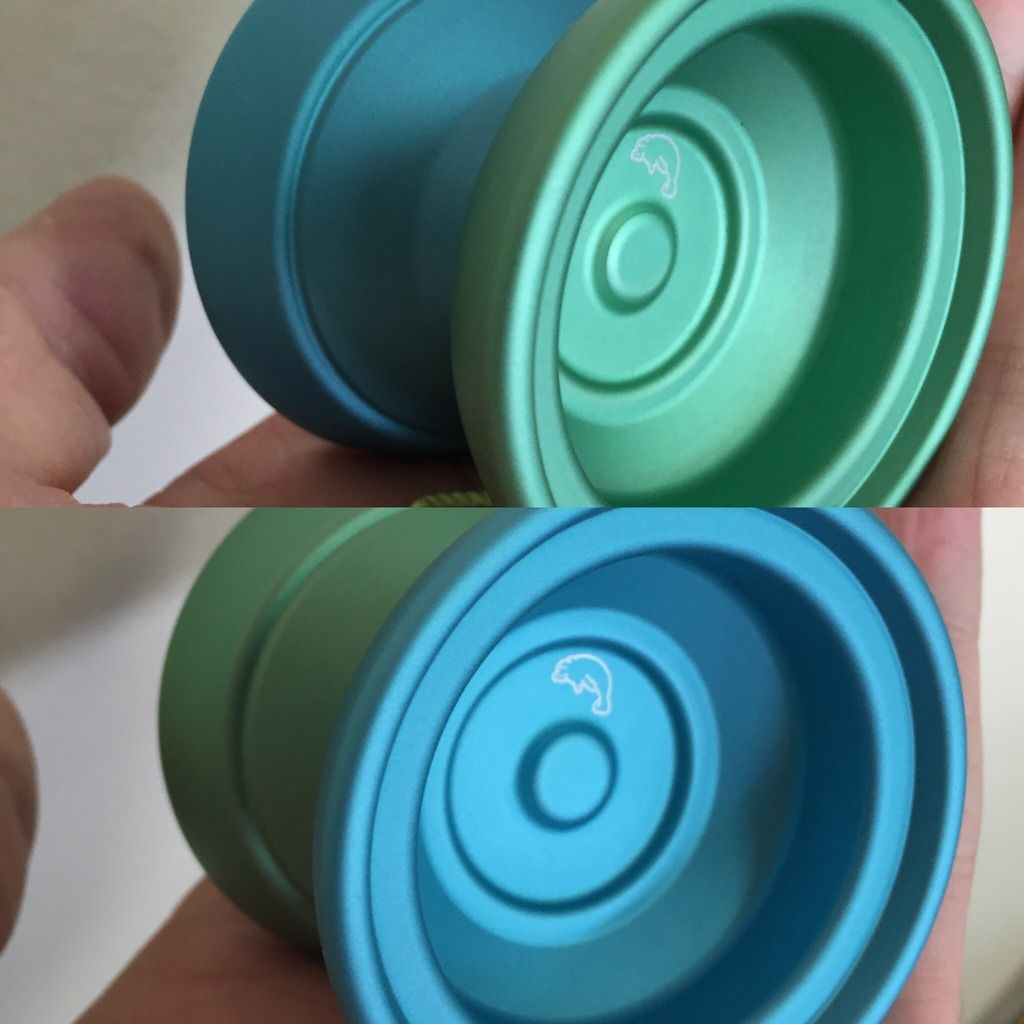 My Sweetest of them all!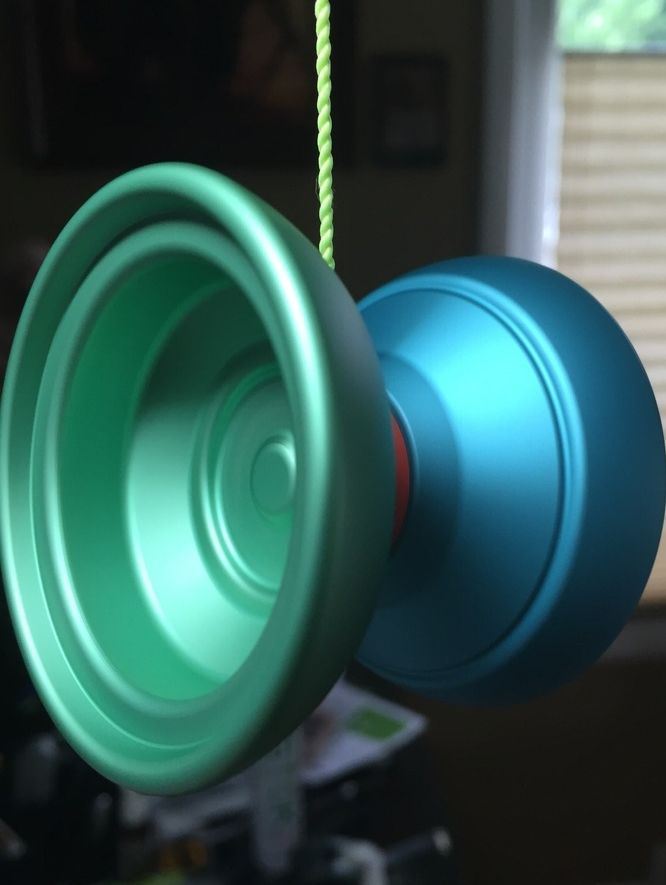 PROS:
GLASS smooth.
Insane sleep times.
Impressive stability at low RPM
Wide gap hits the strings, but can still shoot those little gaps in between when you need it to.
Best Grinding finish ive ever felt.
Less expensive (China Made) but still top shelf quality. Less expensive is not the same as Cheaper!
Turbo Acceleration!
Comfortable
Can be as slow or as fast as you want.
New Neon Snow Tires are BOSS
CONS:
At the time of this posting, its mostly SOLD OUT and colors were very limited as with most initial releases.
Not a fan of the text engraved side, but this is a mild visual/mental issue. I see words as Finite, Concrete, Solid/rigid. I see this as the opposite of that i love about yoyos, which is flexibility, infinite, expressions, fluidity, open-ended. The same as I feel about art. Which is why i love the icon, not the words.

Some may see the "Made in China" as a turn off. I say to them, do not be turned off. Get one!

TL/DR
My #1 out of 10 other CLYW's. Stunning in play, simply amazing. Its got float and pizzazz! Power like whoa, and impresses me on every turn.
This will be my first yoyo that I will own more than 1 of the same model. I cant wait to see what flavors they come in next. I need one for show and one for GO! Hoping for some oldschool colorways for it, but according to their ASK.fm/CLYWOfficial thats not going to happen in favor for new and unseen designs and colorways. We shall see!
One thing is for sure though.
I LOVE MY MANATEE!!!