So, YoyoFactory is planning to make a full-sized titanium. They are in the process of raising money, and I'm in! My dreams have come true. What do you think?
Excerpt and photos from contribution page:
"As drawn, its 65.75gm 56mm in diameter, 43mm wide. In production there might be some minor changes but we will report everything here and to our supporters. The theory with the design is to take advantage of the properties of titanium as a material to deliver maximum performance. Titanium can be machined THIN because it is STRONG so we did that, allowing us to load up the rims. INERTIA in the rims delivers long stable spins. This will have MORE.
The hardware (other bits in the yoyo) is all standard issue. We will ship with probably a nice CTX bearing, standard CBC large bearing pads, stainless steel axle. While a titanium axle would be nice and are readily available it may bond to the body, so dis-similar metals are needed."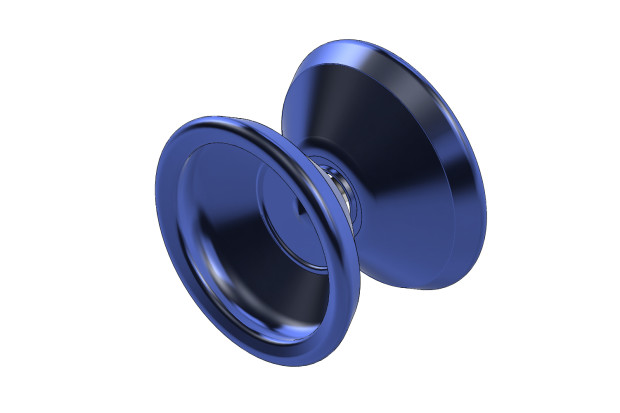 I would love to link to the contribution page, but it does not seem to be within the forum rules.