Precision yo-yo manufacturer X Cube has been working on a new yo-yo for the last year – there have been some sightings of a raw aluminum yo-yo but no word on a finished product, until now! The latest X Cube creation is finally here. Created as the Signature yo-yo for Riccardo "Blanchard" Fraolini! The SEED!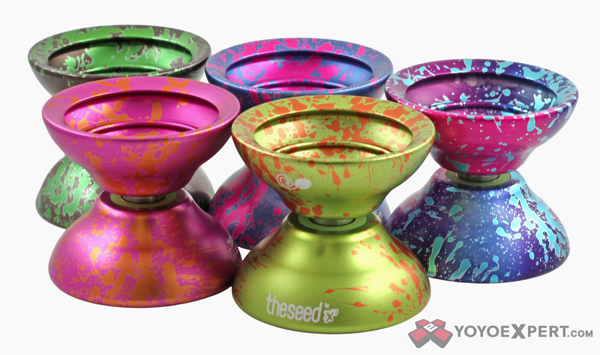 The Seed has a profile shape that resembles a stretched out X Cube La Goutte, rounded and wide enough to maximize stability and give it a super comfortable feel in hand. Once you throw it you will notice the weight distribution and play style has a somewhat similar feel to the Zeus – Even though it is very wide and weighs in at 68 grams it feels very light and floaty on the string. The super stable and floaty feel combined with the extra wide catch zone of The Seed creates an endless array of new combos you're probably already dreaming up in your head.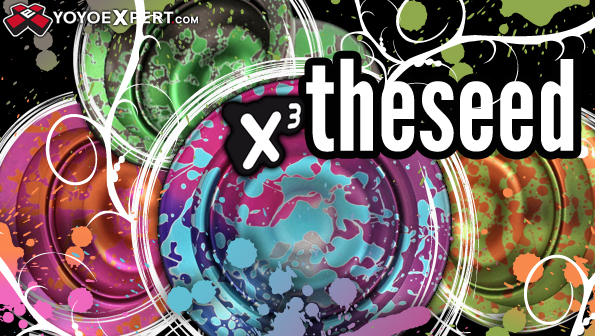 So go ahead, plant The Seed in your hands and watch the freestyle combos grow! Yeah, that was cheesy but…these ideas just kept sprouting up! But seriously, once the seed is planted you cant stop… Ok that's it. THE SEED!