He once had a yoyo and played with it all the time! It was his favorite yoyo. It may be the only pink Eetsit around.
And then one day it happened!!!

OUCH!!!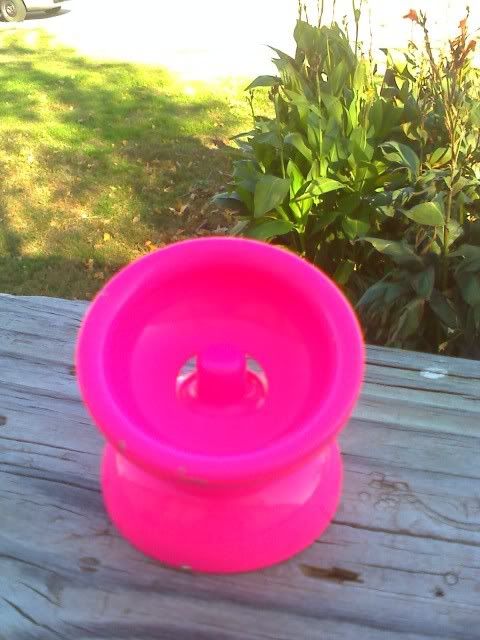 If anyone has a purple yoyo that would donate it to Abner Jones to fix this Eetsit please PM me. I really want it to be pink and purple!