I have a few yoyos lying around. Looking to sell but do not know values. Offer whatever price. All have good bearings, plus will throw in extra yoyo related stuff I have lying around.
FOR SALE ONLY.
YoYoFactory Genesis.
Silver w/ black splash. Only a few marks similar to the one pictured.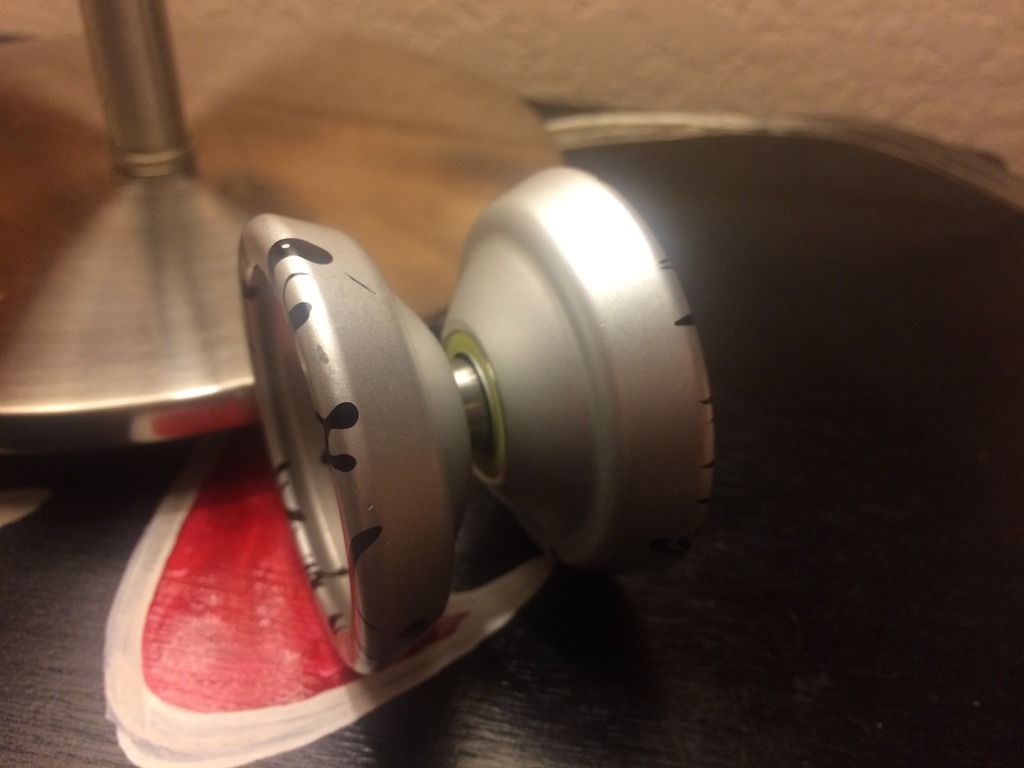 YoYoFactory Supernova Lite.
Blue w/ pink splash. A few marks similar to the one pictured.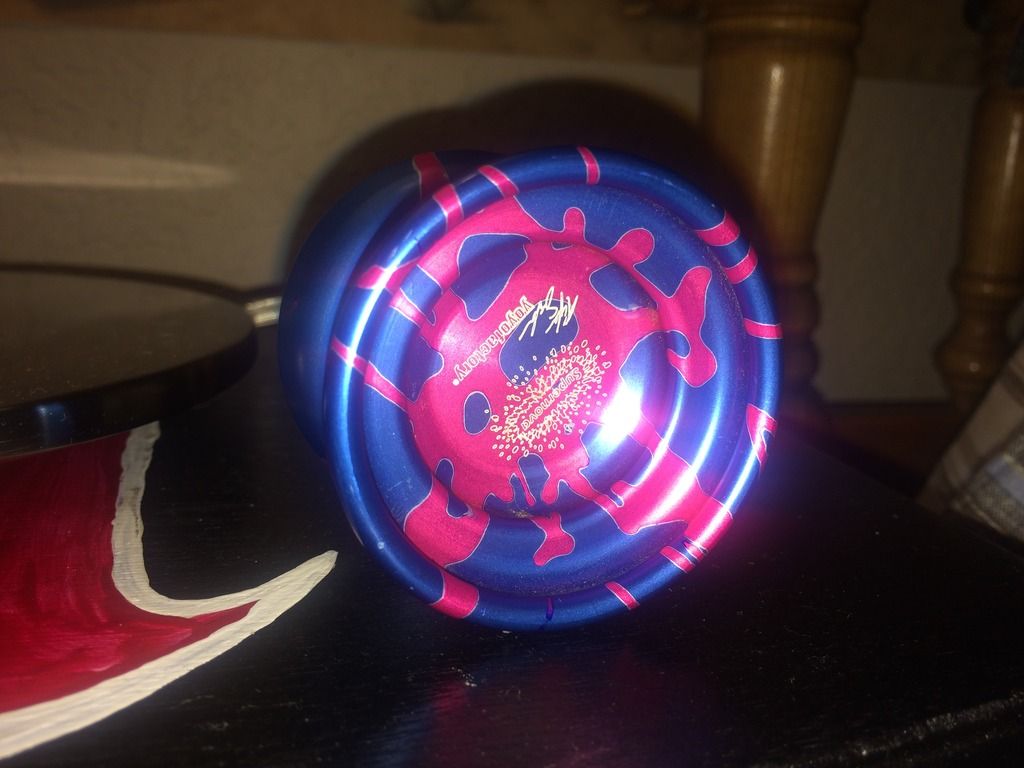 Duncan Echo (2011 World's Edition).
Golden 2011 World's Edition. I am not sure the rarity of this (probably not very lol). Only couple of marks like one pictured.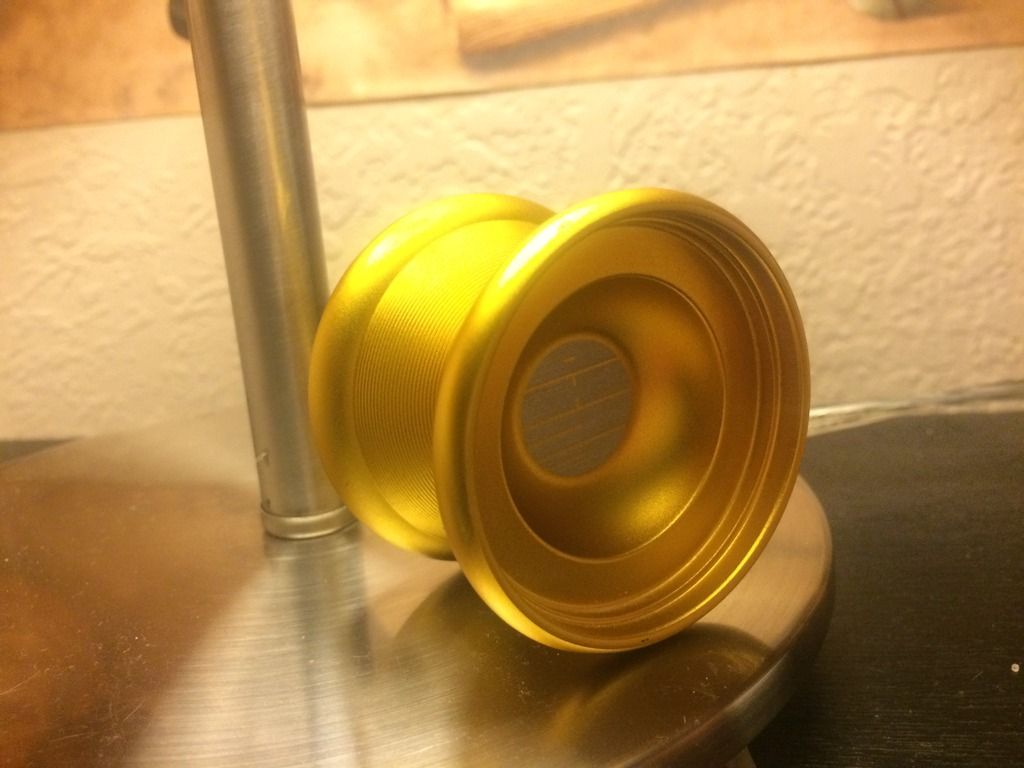 Custom Anodized YoYoFactory Genesis
Black w/ gold rims. Pretty slick. This one has no response pads. One other mark other than one pictured.

Have extras to throw in. Will talk out in PM. Not expecting much for these. Will ship first if you have good credit. Literally up to almost any offer.