This time the run will 600 units called The Mantis, featuring a selection of solid colors, classic fades, nickel plating and titanium. They're sealed up just like the Marquis, so you won't have a clue what you're going to get until you get to that box yourself! We have increased the odds of getting a titanium over what it was with our first Blind Box (and increased the number of them from 5 to 10). We also increased the odds of getting a non-solid color overall.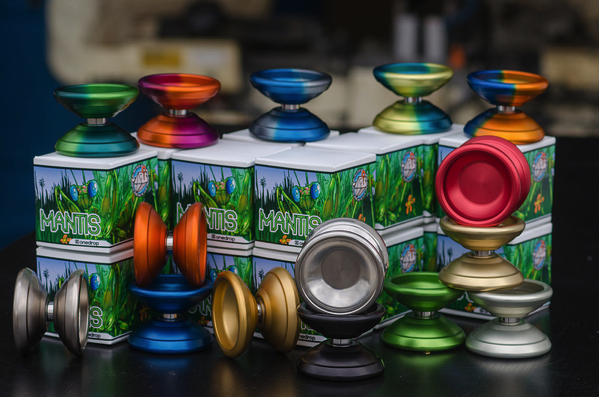 Early civilizations believed the Mantis insect had supernatural powers. We're not much believers in magic, but we do think that if you spend just the right amount of time with your Mantis, that hopefully, it'll make your yo-yoing be much more on point. The Mantis is machined out of 7075 aluminum (except for the Titanium version), and features an organic H shape profile. It's a deceptive little bugger once you get your hands all over it.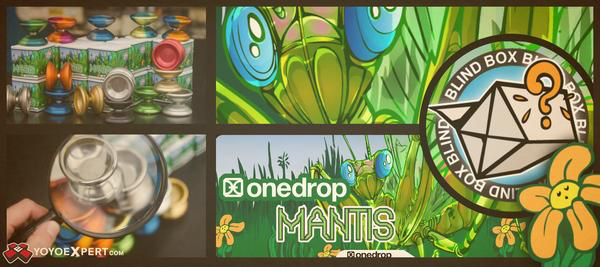 The Mantis is always going to be on the hunt for its next prey and there's only one person that's going to help it get there, YOU! Go find that bug net you got stored away in your explorer's kit, these Mantis aren't going to be lingering around for long!
Midnight Release! April 2nd @ 11:59PM EST!