-bbdave-
I shuttered at the possibility that one of my cats might have taken my yoyo.

if your dog follows you around all the time why don't you just connect a yoyo to her instead of carrying a yoyo around all day.
It's called Stick it, click it, sent it, win, not Place it. I think some of you guys are missing the point of the contest.
Maybe I stuck it to the ground😏
Fine, here's an updated pic…
Is there an annual NC state yoyo contest?
There was one for a couple years. But not one now that I know of.
Though, I do know of at least two free venues that would work really well if anyone wants to run one.
Ok cool. I actually live in va but my friend is going out of the country when va states comes around again so we were going to try and catch another one nearby. Any other ones near va anytime soon?
There is a regional out that way, but I don't know when.

. My little yoyo expert in the making.

Don't know if I'm allowed 2 entries but I wanted to share this even if it doesn't count


I'm heading to hatteras today for vacation and I'm ready for a nice relaxing vacation and lots of cruising on this baby.




Just an attempt
Yo-yo master in development
Winners being announced soon! Thanks!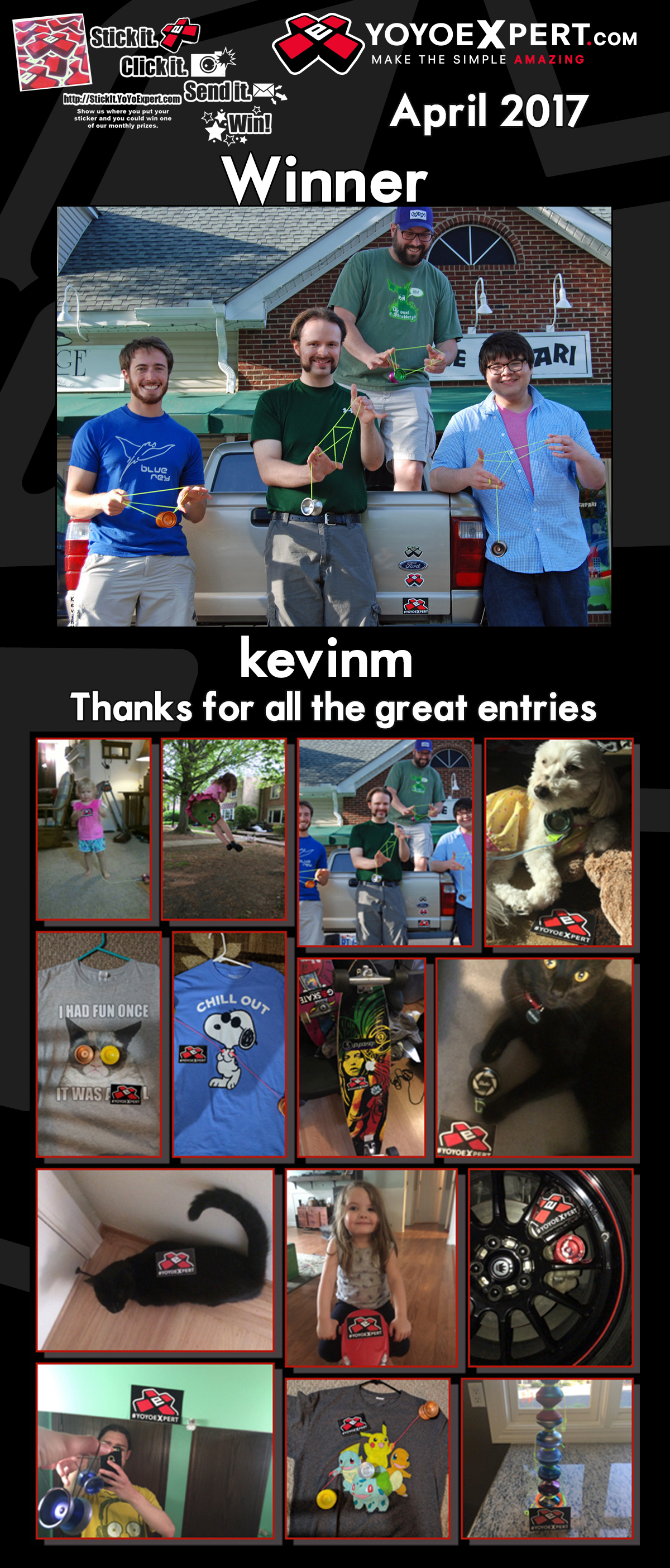 The winner has been chosen for April!!!
The YoYoExpert staff's pick for April was kevinm!
We are contacting you with your gift certificate code via Private Message on the forum.
https://yoyoexpert.com/forums/index.php/topic,96508.msg1046881.html#msg1046881

Congratulations and thanks to all who submitted a picture in our final Stick It, Click It monthly giveaway! Remember to keep sharing your sticker pics on the forum or instagram. If it's a cool picture, you might just win a gift certificate or other random prizes! #yoyoexpertstickit #yoyoexpert