IMPULSE S:
TopYo is back with a killer new bi-metal version of one of their most popular models – This is the Impulse S!
With stainless steel rings fitted into a 7003 aluminum body, this is yo-yo has a really special feel! 7003 Aluminum sits right between 6061 and 7075 in terms of strength and durability, so the Impulse S gives you a nice premium feel without that premium price tag. It features a step straight profile and a rim heavy weight distribution that provides excellent speed and stability in play. The bi-metal build of the Impulse S really amps up the stability and spin time without sacrificing any of the speed and maneuverability we loved in the original model. This is a real joy to throw!
---
SILENUS: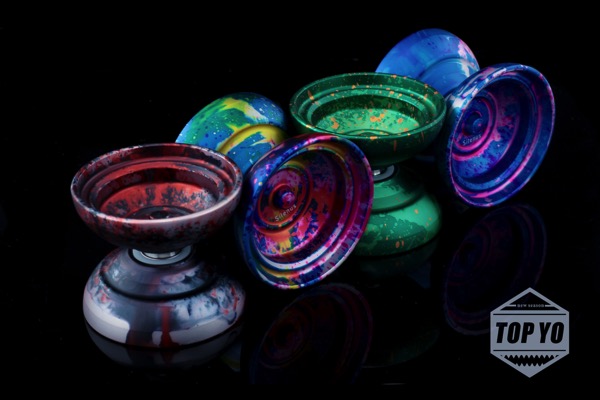 The Silenus offers a really comfortable shape in the hand that doesn't skimp on performance. It has a wide stepped profile with a huge catch zone for risky whips and plenty of rim weight to maximize stability and spin time. It has a maneuverable feel on the string and holds a spin through your longest combos. Weighing in at 67.5g its on the heavier side, but the Silenus has a really pleasant smooth feel on the string that makes you want to keep on throwing.