Epic Strings is a very cool new company based out of California. It was started by an amazing young yo-yo player on the YoYoExpert forums who just was not happy with the strings available to him on the market – so he decided to make his own – after he perfected the process Epic Strings was born.
These strings are made by hand, one at a time, out of the finest material and to the highest standards. Yes each string is expensive. But we challenge to find string like this anywhere else!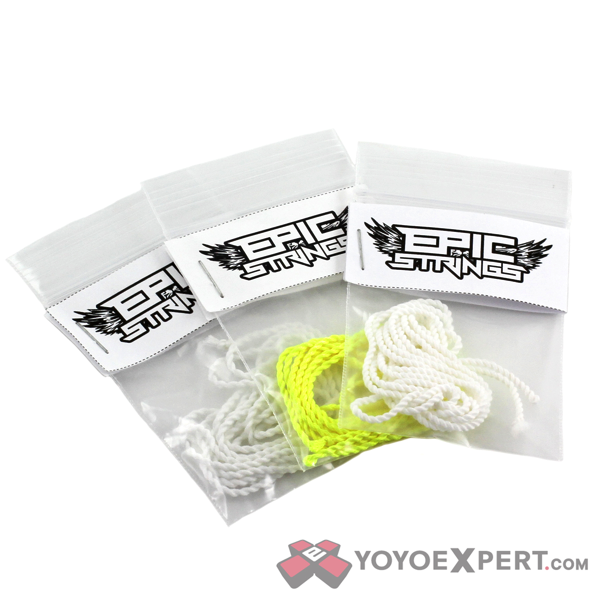 Epic Strings has created a few different types of string to meet the needs of all yo-yo players:
Lightning Bolt – Really fast, Tighter Tension, and Super Slick.
Whippy – Super long lasting, Medium Tension, and Perfect for Whips and Slacks.
Magic Threads – Extra Soft, Looser Tension, and Binds Easy.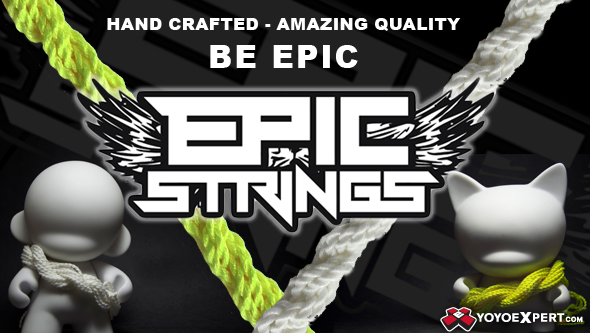 Whatever your style, there is an Epic String for you. So try out any one of the all new american-made Epic Strings and take your freestyle to the next level!