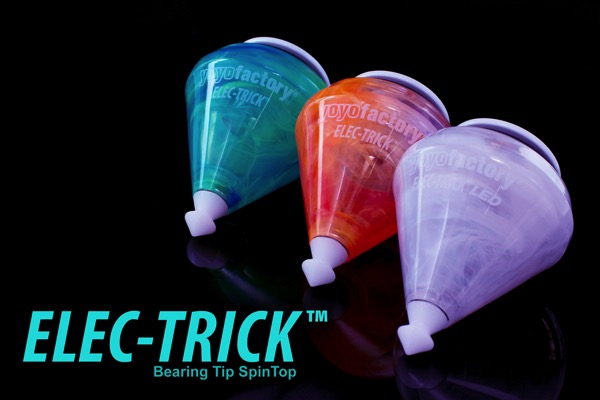 With a tough polycarbonate body built for impacts, a bearing tip for extra long spin time, and a string ring to help beginners learn faster, the Elec-Trick will have you mastering gyro flops and cork-screws in no time!
The Elec-Trick is a great choice if you're interested in spin tops. This bearing tipped top offers professional level performance at an entry level price!
---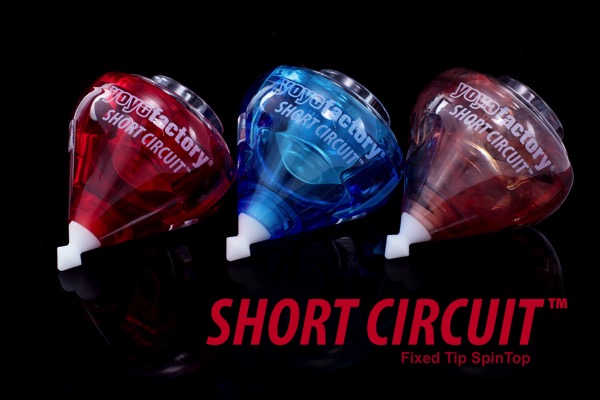 It has a tough polycarb body to take impacts while mastering the basic throw or practicing more risky advanced tricks. YoYoFactory gave the Short Circuit a carefully designed tip that is excellent for learning and ideal for wire walking and carousel tricks.
Perfectly priced for beginners and built to handle expert level performance – The Short Circuit is your perfect introduction to the spin top world!