FOR SALE ONLY - NO TRADES
Open to offers, but please be reasonable.
---
Tons of stuff to move out. I just bought a very expensive new piece of equipment for my yo-yo business an this stuff has to go to help pay for it.
Luftverk Evora - Glass Blasted Ed. - $400
Full Titanium, extremely popular… these sold out instantly and they're worth every penny. I hate to see this one go. There is 1 light mark on this, it appears to be under the anodizing so I believe it was shipped this way. It is not as noticeable as in the pictures, but it is there (I set my lighting to make sure it showed up). I have all the packaging as well (which was very nicely done) and it is otherwise perfect.
---
MonkeyfingeR - Caesar Steampunk Edition - $200
Special edition of the Ceasar, extremely cool anodizing. Mint w/ box.
---
YYF
These 4 yo-yos were part of the April Fool's Day prank from YoYoFactory, they were intentionally engraved with the wrong yo-yo markings. I have indicated what they -actually- are. I'll make you a deal if you want the whole set of 4. They are 1 of 1 yo-yos, no others are engraved this way.
$50 - Horizon (as Cypher) SOLD
$50 - Shutter (as Horizon) SOLD
$40 - Too Hot (as Shutter) SOLD
$140 - VKSS SOLD
---
Shutter Prototype - This is a prototype for a collaboration YoYoFactory was working on that never happened. It is a modified shutter design with added domed caps. Never released, extremely rare.
Asking $120 SOLD
---
VKSS - $90
Black, no engraving.
---
Acronizer $80
Rare yoyofactory yo-yo done for Bandai. These were only sold through a pre-order deal and never retailed on shelves. Only a handful exist and even less inside the US.
---
YYR
Accelerator - We Are Throwers Special Edition. $100
They only made 10 of these, this is #7. Mint w/ box… never thrown.
---
Draupnir - We Are Throwers Special Edition. $300
Mint in Box, never thrown.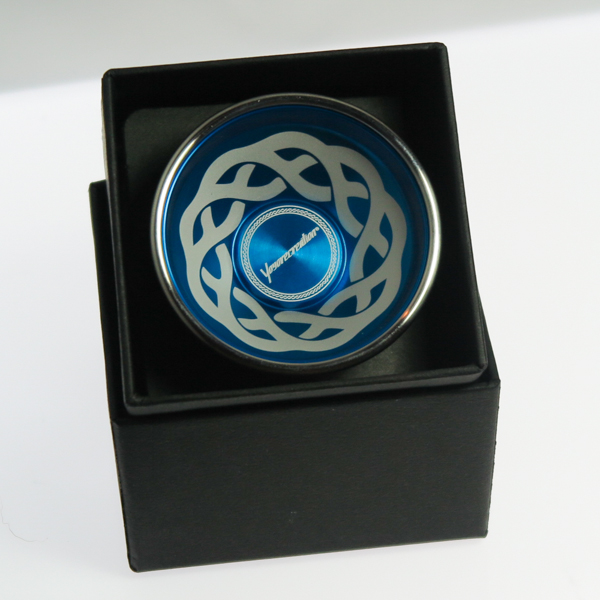 ---
CLYW
Orca - Green $100
Mint. Extremely great yo-yo, just don't have space for it.
---
Anti-Yo
Viszilla - $120 SOLD
Mint condition, one of the better yo-yos they've ever made.